WATERMELON FLOATING SQUIGGLES STRAINER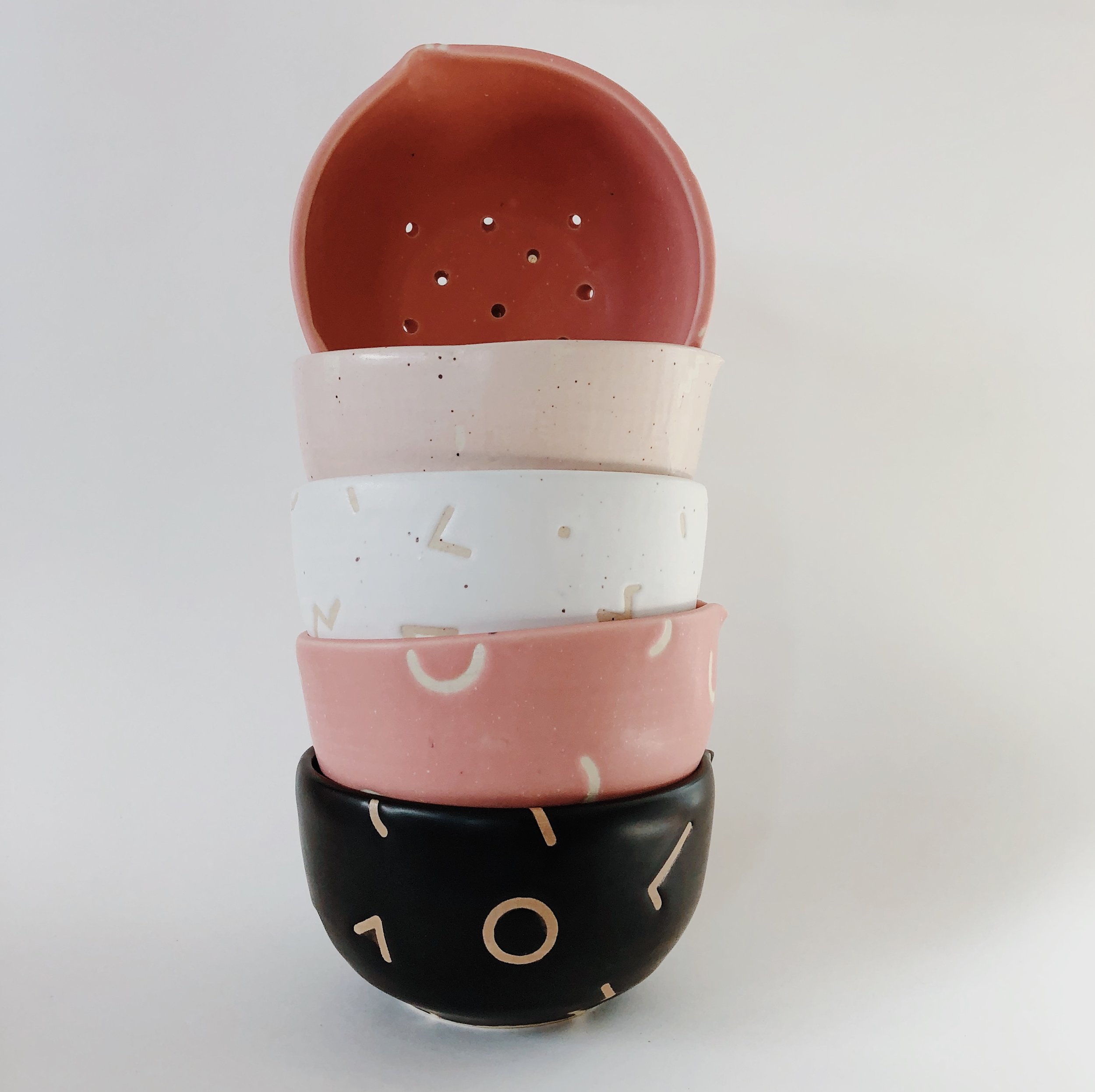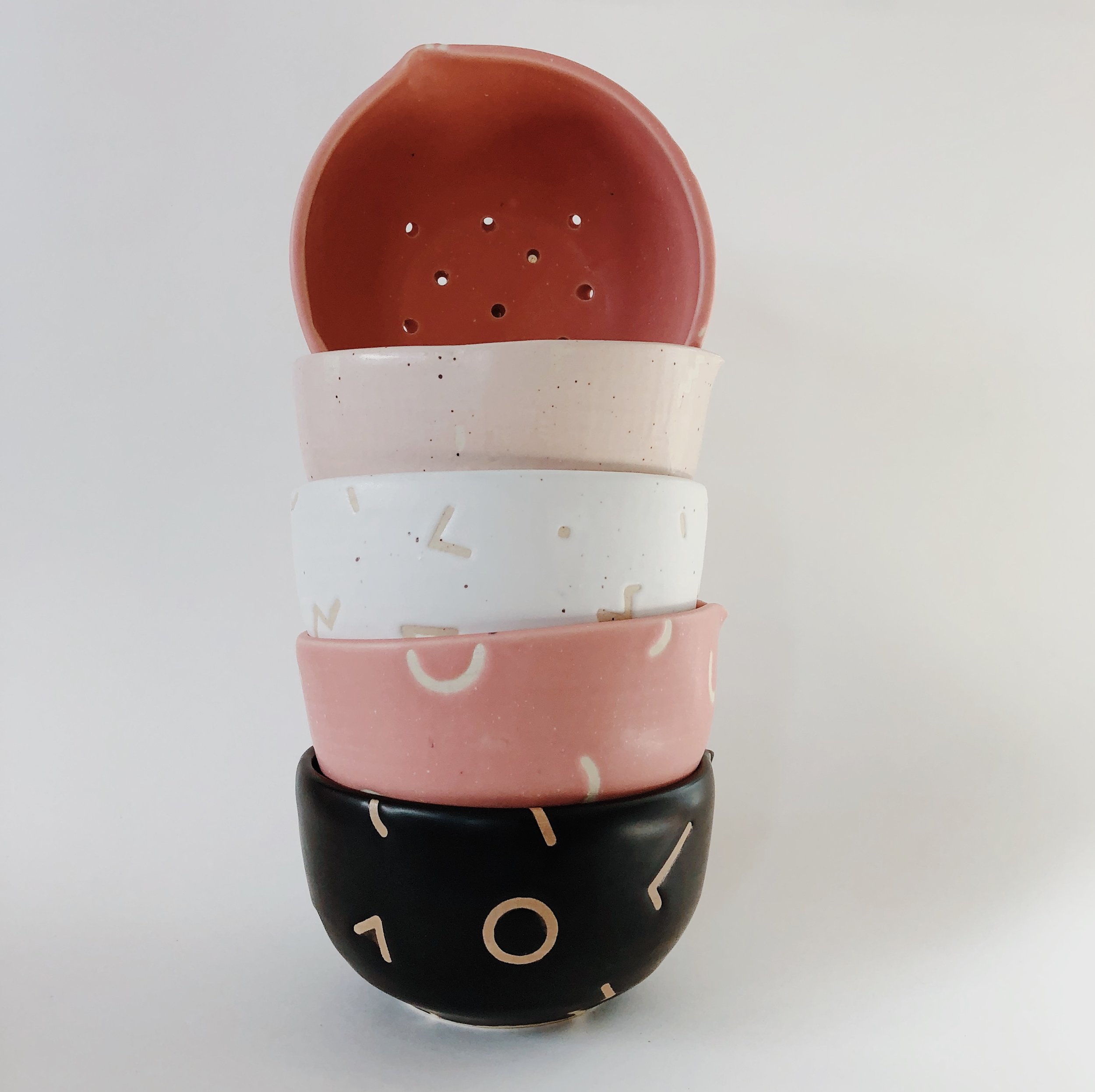 WATERMELON FLOATING SQUIGGLES STRAINER
Handmade spouted mixing bowl for rinsing berries or grapes, straining pasta, or washing tomatoes. Embellished & glazed in watermelon pink by hand in our Vermont studio. 32oz size.
Each piece is unique and handmade by the Sugarhouse Ceramic Co. team and comes hand-stamped with our potter's mark. Actual item may differ slightly from photo.
To inquire about ordering multiples shoot us an e-mail.