SPLIFF TRAYS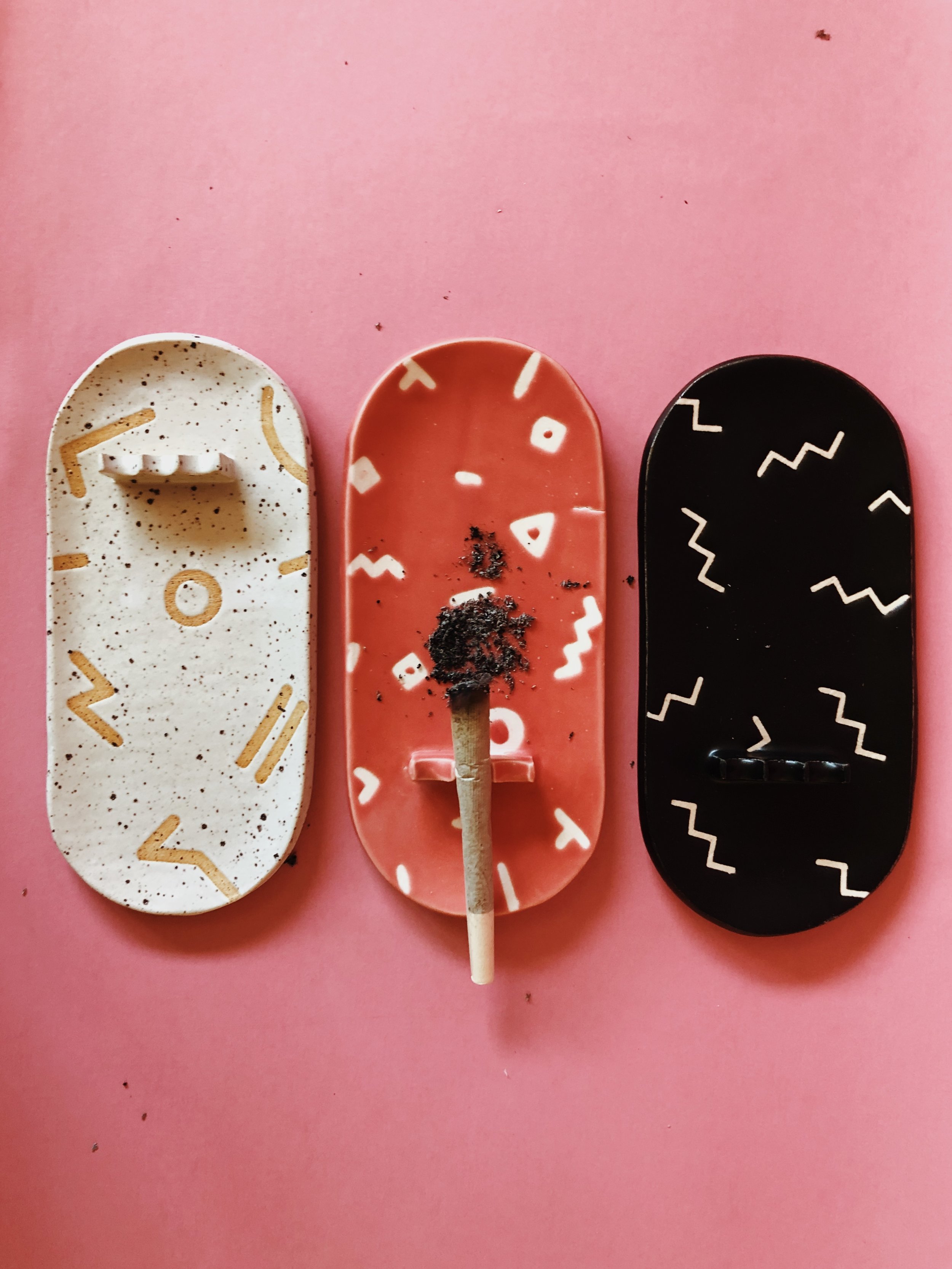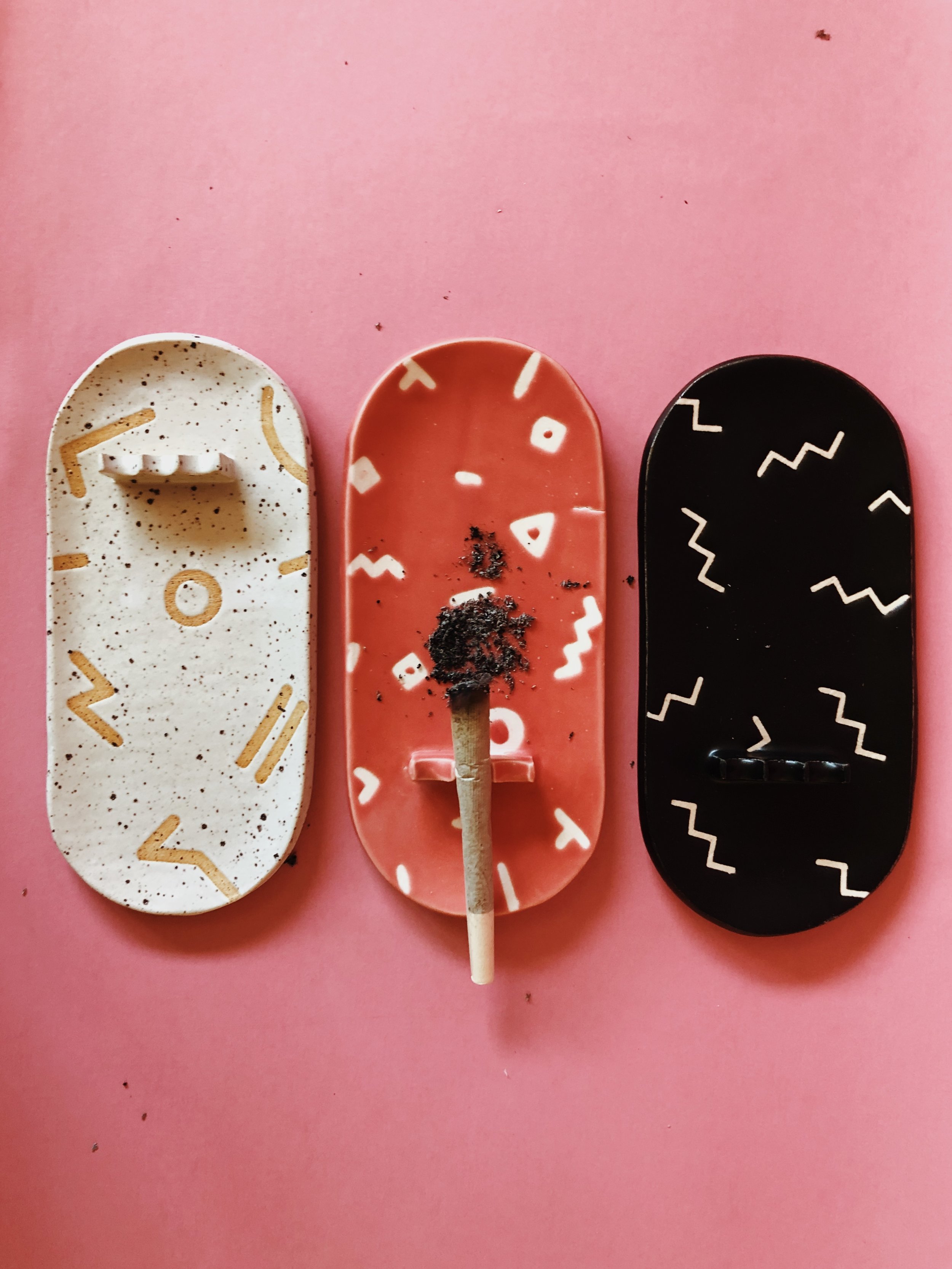 SPLIFF TRAYS
Handmade geometric spliff tray for holding up your burning roll of CBD or other herbal supplement. Hand embellished and glazed with custom geometric pattern. 6.5" X 3".
Each piece is unique and handmade by the Sugarhouse Ceramic Co. team and comes hand-stamped with our potter's mark. Actual item may differ slightly from photo.
To inquire about ordering multiples shoot us an e-mail.