PRIVATE HAND-BUILDING WORKSHOP 2019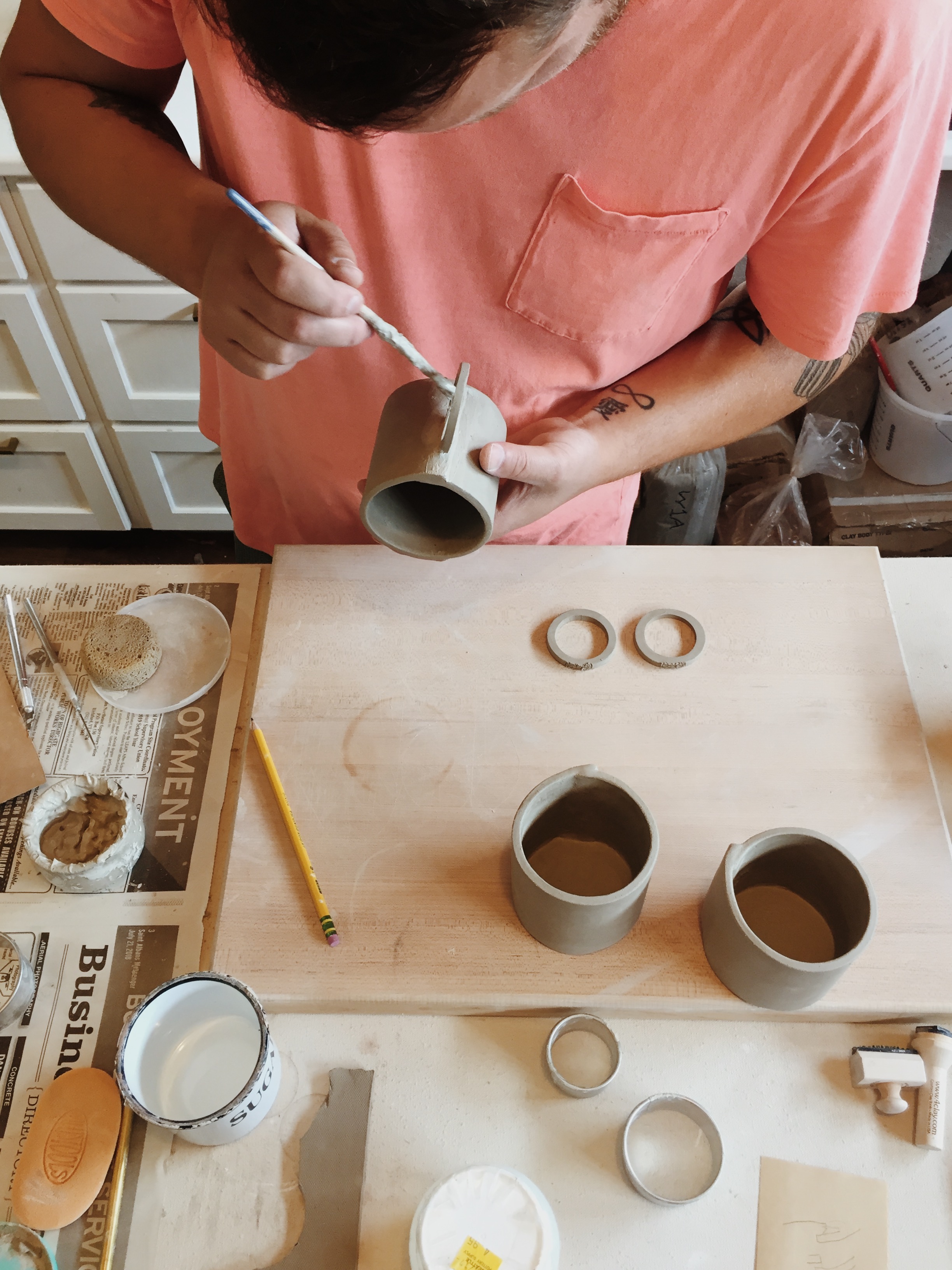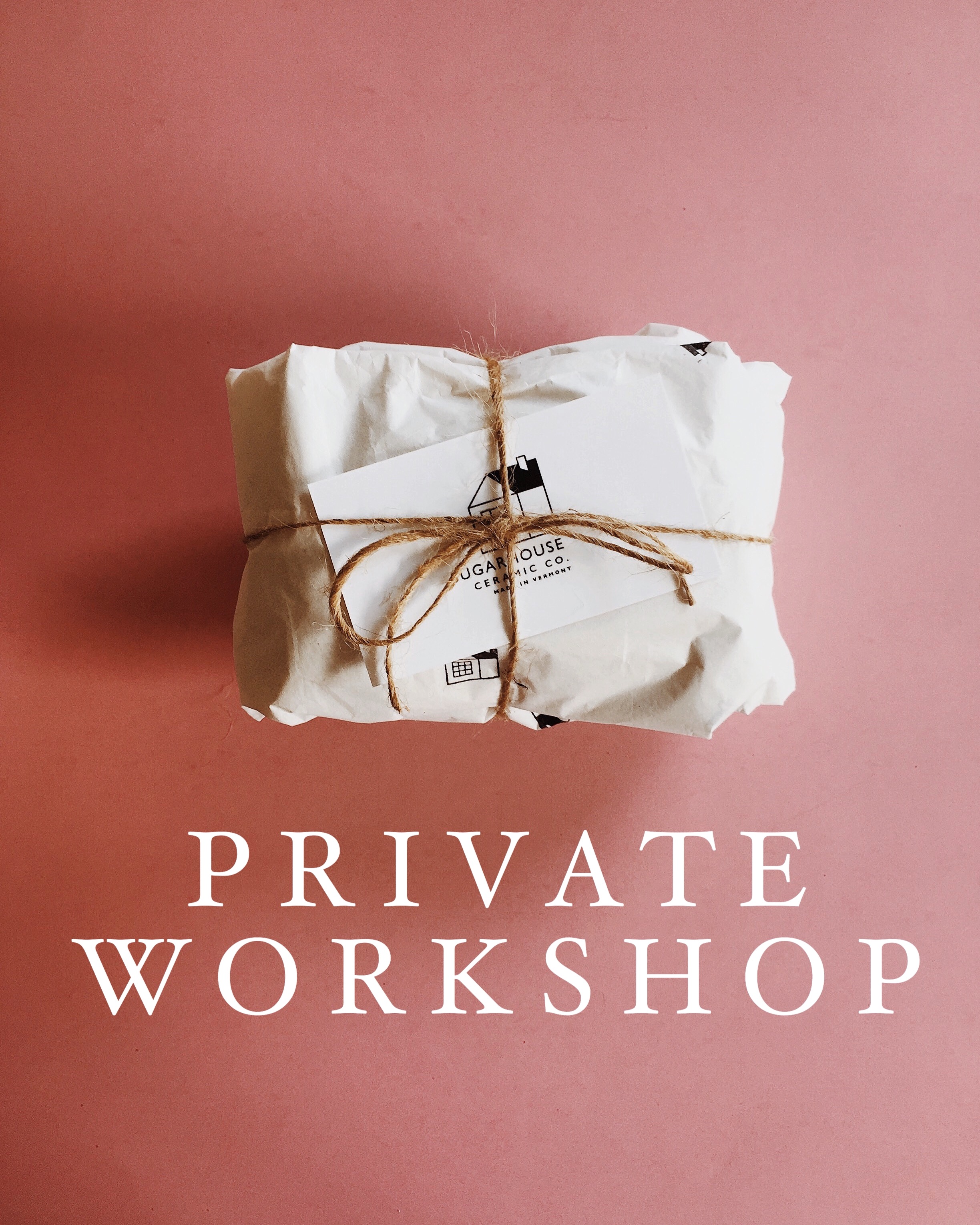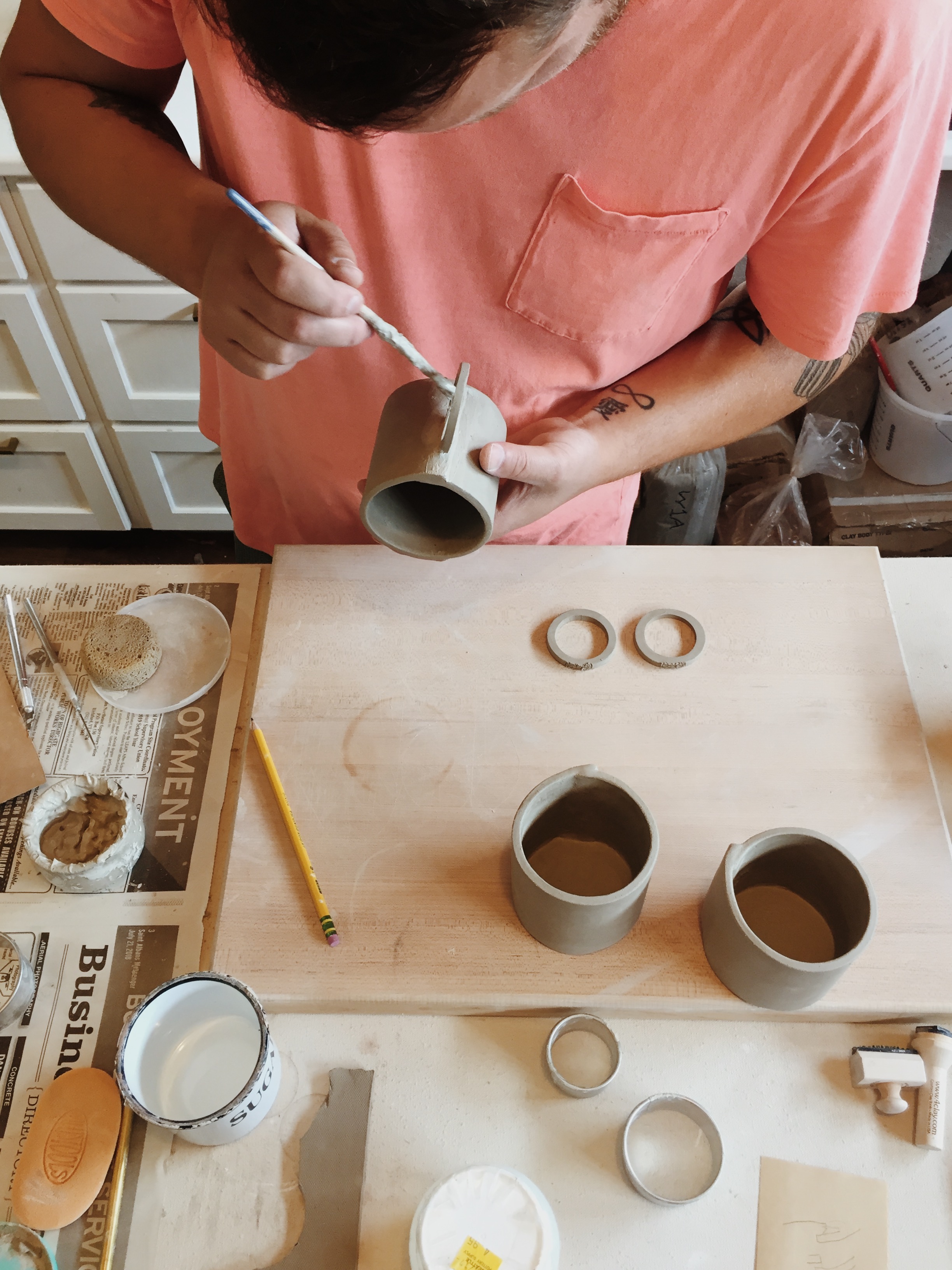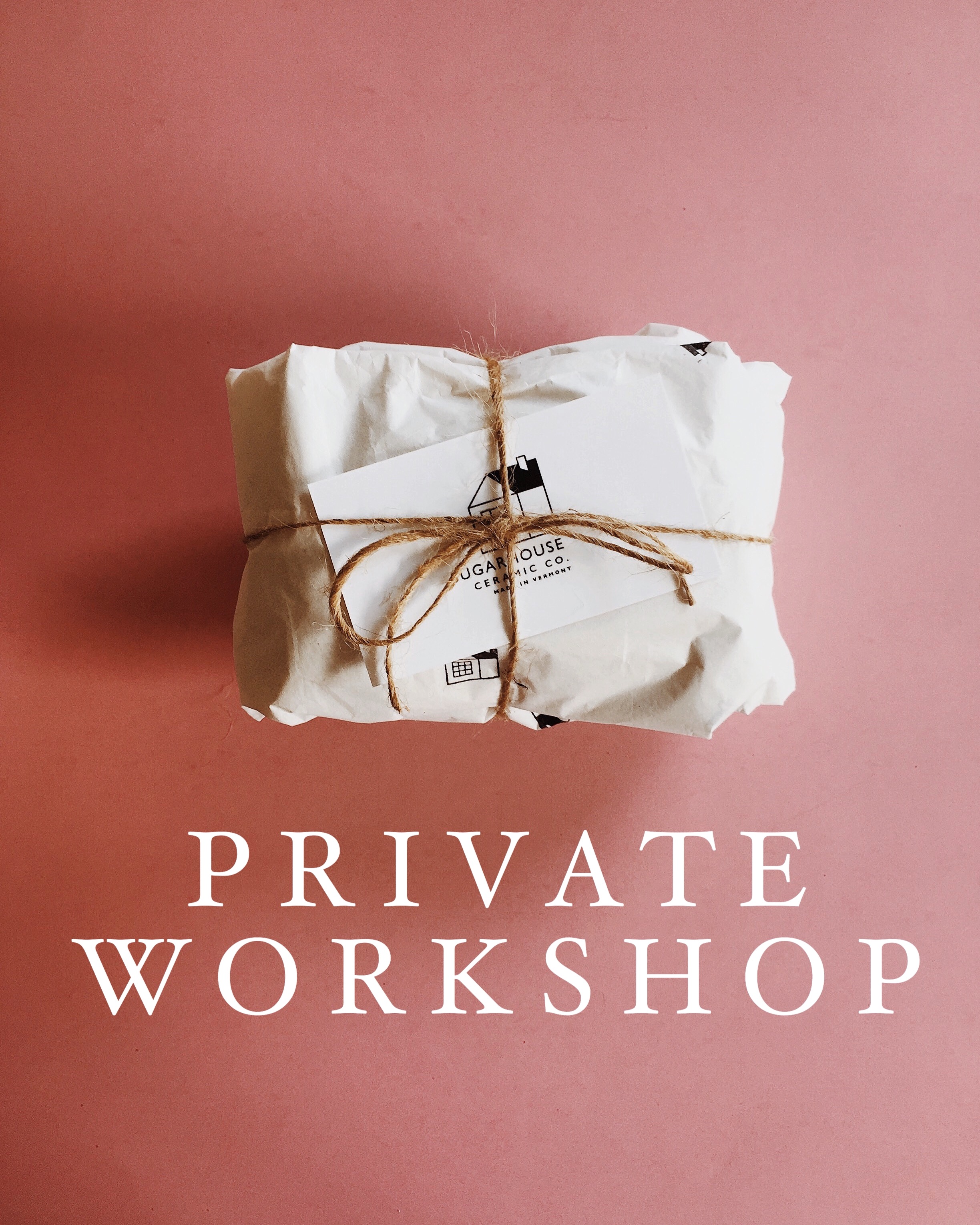 sold out
PRIVATE HAND-BUILDING WORKSHOP 2019
Due to overwhelming interest we're now offering a very limited number of private hand-building workshops for two in the 2019 calendar year!
Taking a short workshop is a great way to come participate in the world of pottery and enjoy the beautiful scenery at the Sugarhouse Homestead in Vermont. Our workshops are open to anyone who is planning a trip to Vermont in 2019 and are of course open to locals as well. Because we do a limited amount of workshops we can be flexible with the time and plan a date around your travel schedule.
General Workshop Information:
​All workshops are scheduled from 11:00am-3:00pm. End time may vary depending upon student projects.
Supplies will be provided and lunch will be served, as well as all-you-can-drink lattes (obviously). Please let us know ahead of time about any dietary restrictions.
Students will spend the day in the Sugarhouse Ceramic Co. studio with Natasha and Brett and learn the basics of hand-building in order to make their own mug and plant pot. Students will also be assisted in creating any other pieces they desire within the time allotted once they learn the basics. We like to get creative in here! Students will also learn about processes of finishing and glazing pieces.
All completed pieces will be bisque fired, glazed, and mailed out to students after workshops; shipping and glazing your pieces are included in the price of your workshop.*
Accommodations:
Lodging is not included in the cost of the workshops. Feel free to send us a message for suggestions of where to stay. We are located in a maple grove 35 minutes north of Burlington.
Due to the unpredictable nature of clay and glazes we cannot guarantee the success of all our students pieces but we will do our utmost to make sure your pieces come out of the kiln firing successfully and arrive to you in the best condition possible. In situations where pieces do not successfully survive the kiln, we will provide you with substitute pieces made by us. This outcome is unlikely but we've got to cover our bases; most pieces come out great!